Saturday Nov. 2nd  2013  from 10:00 a.m.- 2:00 p.m.

            Journey to the real ME…Self-confidence
Join  Astara Summers and Cheryl Moody for this exploration of confidence and healthy sense of Self.
This workshop will take place in a beautiful spacious private home in the Betton/Thomasville rd area.
All participants will get the address as soon as they register.
Opening with Cheryl Moody:
Creating a safe space to express learn and grow
Introduction:   What is up for the day 🙂
Warm up: with Janis David – Dancing with Chi
 Body movement:  light and fun, Get in the mood to open up!
Image of the Authentic Self ~ journey… guided meditation …followed by journal writing
Interactive discussions:
Self-confidence vs. self consciousness
Power of positive affirmations: why they work and why they don't.
Write three personal positive affirmations (Ones that resonate well with you)
 Break 20 minutes (Silent break with lite snack provided)
Cut through the illusions of separation ~ 10 minute exercise exploring our masculine/feminine nature culminating in a balance between them. This entails body movement with music~ a personal expression.
Look and feel your best:
Cheryl Moody will guide you to the best fashion sense with her knowledge of lines, colors, and style that looks best with your body shape and type.
Heart Journey  ~ Guided meditation to become more aware of and strengthen the heart chakra followed by journal writing
Closing~ Astara
Participants:  Wear comfortable clothing.  Arrive 10 minutes early to sign in and settle in so we can start on time 🙂
If you are using the " bring a friend" option please provide the name and e-mail address of your friend in the "note to merchant" box so we can provide them with an e-mail reminder and location of workshop. Thank you
Please bring a yoga mat or blanket. If you have a favorite journal please bring that with you, If not one will be provided.
Look forward to seeing you soon! 🙂
love, Astara and Cheryl
p.s.  One lucky participant will win a total make-over by Cheryl value $300.00
~~~~~~~~~~~~~~~~~~~~~~~~~~~~~~~~~~~~~~~~~~~~~~~~~~~~~~~~~~~~
                    Saturday February 23rd from 1-4 P.M.
  Conscious Mastery Transformational Workshop
                            " The Heart of the Matter "

This workshop is complete: I am sorry once again I did not get a picture of the beautiful women who attended. Thank you to : Beth T., Pamela A. , Gina M, Leesa G., Noila B.
Testimonials:
" I feel open and light. Thank you for your guidance to new levels of peace and understanding. " BT
"This is my second workshop with Astara and my journey continues.  With her compassion, loving support, I was able to work on more "stuff" and feel very safe." Pamela
"Thank you, Astara, for the ceremony ideas and sound track for the heart meditation links. These are true gifts and provide some of the "tools" for continuing to move forward with what I learned from you on Saturday.
Saturday was an extraordinary time for me. Besides learning numerous new breathing, meditation, and visualization exercises, I was impressed with how you create a safe, gracious, honest, warm, and engaging environment. Coming together as a group gave me the opportunity to learn with some of the lovely women I already know, and to meet others.
I am very grateful to Pamela and Beth for sharing their previous experiences with you and giving me the extra encouragement to be there. I am looking forward to hearing of more of your sessions and cannot thank you enough for Saturday."
With heartfelt gratitude,
Nolia
~~~~~~~~~~~~~~~~~~~~~~~~~~~~~~~~~~~~~~~~~~~~~~~~~~~~~~~~~~~~~~~~~~~~
                      January 26th 2013 1:00-5:30 p.m.
Conscious Mastery Transformational Workshop
                                "Let's Get Physical" 
This workshop is complete: I am sorry I did not get a picture of the beautiful women who attended. Thank you Jasbir, Donni S. ,Beth T.,  Pamela A., Joanna D,. Ingrid O, Maureen S.
Special thanks to Jasbir for the wonderful gentle kriya and the gong bath!
Testimonials:
Great time! Thanks!  ( not signed 🙂  )
Enlightening, energizing afternoon. Wonderful techniques to take home with us. thank-you! BT
The beginning of 2013 Perfect i believe Astara will walk with me on my healing path.- Pamela
~~~~~~~~~~~~~~~~~~~~~~~~~~~~~~~~~~~~~~~~~~~~~~~~~~~~~~~~~~~~~~~~~~~~~~~~~~~~
This workshop is complete:
Inspiring Self Confidence and Courage
@Abundance Wellness Center, John Knox Road Tallahassee Fl. ~ Nov 10th 12:30-5:30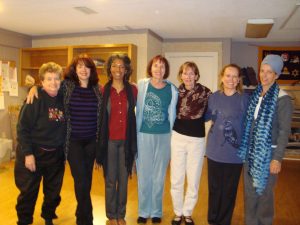 Testimonials:
Astara led yet another wonderful, inspiring and creative workshop yesterday, at Abundance Wellness Center in Tallahassee, FL. I was very blessed to be a part of it and learned so much. you just get better and better! you are TRULY a gifted counselor and one who practices what they preach. you are the embodiment of Sat Nam! ~ Jasbir
Went deeper than I thought. It is time for change and I am an essential part of that change. This is what I came away with. thank you ~ Rita
Wonderful! I highly recommend to all! I learned so much, grew spiritually and can't wait to use the new tools we learned.( feedback form unsigned)
I have learned tools to help myself become more confident and positive, and integrate strength into all aspects of my life.( feedback form unsigned)
It was excellent!! The exercise with our partner, as nervous as I was about it…was so special!! Perfect class, you are a marvelous facilitator!!!!! Gina M
Hi Astara:
I just wanted to let you know I thought your weekend class was amazing!  And perfect timing at that!  I was sharing with Gina on Tues. that I went to the comedy show at the civic center on Sat. evening and a couple of times they played music so loud I could hardly sit still.  Since I was wiped out from the evening I waited till Sunday morning when I practiced both of the energy replenish and release techniques you shared on Sat. and boy did they come in handy!  Thank you!  I enjoyed meeting the people who attended who I didn't know and reconnecting with the ones I did.  Your class helped me to strengthen my Courage and Self Confidence muscles!  When I enter the gym now I think back on the class and recognize the Courageous Being I AM!
Thank you again!
Love and Light!
LaTanya
~~~~~~~~~~~~~~~~~~~~~~~~~~~~~~~~~~~~~~~~~~~~~~~~~~~~~~~~~~~~~~~~~~~~~~~~~
Speaking at University Center Club~Tallahasse Fl.
Meeting in a minute ~
Oct. 10 2012~ to all of you ~ thank you for coming and sharing !
University Center Club at Florida State University, FSU Doak Campbell Stadium
Conscious Mastery® Experiential Class:
Peace and productivity in the work place
Testimonial: "I can recommend Astara Summers as an inspirational, dynamic and entertaining speaker who knows how to keep an audience engaged and interactive!  Astara empowers participants with very useful tools to help them stay balanced and peaceful in today's highly stressful job situations!"
– Robin Wharton, CMP Senior Events Director-University Center Club
~~~~~~~~~~~~~~~~~~~~~~~~~~~~~~~~~~~~~~~~~~~~~~~~~~~~~~~~~~~~~~~~~~~~~~~~
Speaking at Newleaf Market~Tallahassee Fl.~ Free
1235 Apalachee Parkway
Oct 17th Seminar begins at 7:45-9:00p.m.
Conscious Mastery® Experiential Class:
"Rekindle the Spark of Your Happiness, Personal Power and Inner Peace"
What You Will Learn:
1)    Rediscover your inner well of peace.
2)    Experience easy to use tools to achieve balance and peace in your daily life.
3)    How to make good decisions from a place of inner strength.
4)    Understand how we give our personal power away and how to take it back.
~~~~~~~~~~~~~~~~~~~~~~~~~~~~~~~~~~~~~~~~~~~~~~~~~~~~~~~~~~~~~~~~~~~~~~~~
This one is complete check back for upcoming events 🙂
Discover and Tap The Well of Power and Peace (Teaching)
Bring Balance ~ Restore Inner Peace ~ (Workshop)
Spiritual Living Center Atlanta Georgia
We all have a reservoir of peace and personal power within us. In these fast paced changing times many people have forgotten how it feels to be at peace.  Finding the peace that dwells within is a breath away (breath techniques shared). For one to take back their power they must know where it is. When we are at peace, we are able to explore our inner reality, discover our personal power and put it into action in our precious every day lives. I will share an original uplifting song to close our time together. 🙂
Testimonial:
I attended Astara's workshop, and it was such a wonderful experience. Her kind and gentle ways allow the information and energy to surround you with peacefulness and tranquility. I would recommend this experience to anyone!! Ann Atkinson
Astara's workshop was very healing! I particularly enjoyed learning the breath meditation exercises, music and journey work. I rediscovered feelings that I had forgotten and buried in my childhood for years. The experience was fun, interactive and very inspiring. She is a true intuitive and example that the journey never ends. When we are grounded in consciousness and use our tools along the way, it keeps getting better!  Ty Andrews
~~~~~~~~~~~~~~~~~~~~~~~~~~~~~~~~~~~~~~~~

Conscious Mastery®  Transformational workshop
                        "

Release and Reclaim"
      Namaste Yoga Center Tallahassee Florida



    This one is complete: Stay Tuned for upcoming Events 🙂
Testimonials:

Thank you for class tonight. I got a lot out of it. I found it fascinating that the first thing that came up right after balancing the chakras was incident from childhood and the powerlessness of that day. What I found to be very interesting is that self-confidence came right to me during the reclaim portion.
I really enjoyed your class and look forward to others like it.
I am fascinated by the fact that I let go of something bad and its opposite came back to me.
Thank you again~ JD
~~~~~~~~~~~~~~~~~~~~~~~~~~~~~~~~~~~~~~~~~~~~~~~~~~~~~~~~~~~~~~~~~~~~~~~~~
          Conscious Mastery® Half-Day Workshop
             "Awaken to Your Power"
        Namaste Yoga Center Tallahassee Florida
This one is complete-Stay tuned for the next one!
Reviews:
Thank you so much for inviting me to your workshop; it was wonderful! I've already told two of my friends about it and they would like to come with me to your next one. Kathy S
~ sat nam beautiful wise wild woman  Thank you for such a lovely and profound experience Saturday.  You are a most gifted person in every way – what i was impressed with the most was your confidence and ability to hold the space, so that we all felt safe.  its one thing to say it, its another thing entirely for the students to actually feel that it is true.  i think that is the highest compliment I could give to you b/c I think it is the most important – without that,  none of the activities matter.
My favorite two things were the woman/man balancing movement piece – LOVED it!  Beautiful music, beautiful experience – it just really worked for me.  And of course, bountiful beautiful blissful – I am so impressed with the way you created these amazing movement exercises that were simple in many ways yet profound in others.  All I can say is WAHE GURU and keep on teaching!!!!   Jasbir
~ Thank you Astara for facilitating this powerful workshop.  It was a beautiful fellowship of fun, playfulness, creativity, and personal growth…much like a replication of our designed nature for this life experience.  From the opening with blessing the four directions, unifying the group and connecting to Mother Earth to the closing circle, I felt safe to be and remain open.  Providing the journals and time to reflect throughout the day was extremely beneficial to me so that I could capture the moment and free myself to explore additional insights.  The body movement exercises took me out of my head so I could simply feel, but then following that with stillness and meditation allowed me to connect the two together, super cool!  I learned a lot during the group discussion, you have an uncanny ability to listen and relate to each individual as well as  the group in it's entirety.  I feel you endowed me with the knowledge and tools to continue what I learned in the workshop at home.  Much appreciation and love to you dearest teacher! Heather