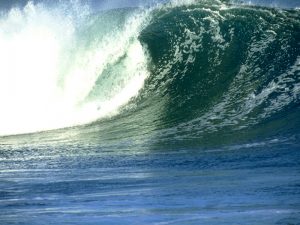 In today's busy world we can all benefit from a little time out. Remember when you were a child and you got a time out? It felt like the worst thing that could happen but by the time it was over you really did feel so much better. 🙂 Well as adults we need to give ourselves a little time out.
Here, for your relaxation, is a three minute ocean meditation. I have added a few positive thought forms and some gentle instrumental music. Three minutes a day can shift your mood and your attitude. It can help reduce your stress level and regenerate your energy level. You can take a time out a few times day to refresh and add to the overall benefits brought on by relaxing and meditating.
Everyone can choose to take 3 minutes to enjoy the sounds of the ocean. This was filmed a couple weeks ago at St. Georgie Island in Florida. When you think of the lovely benefits of a simple 3 minute time out and away from the demands of the day you will agree, " I have three minutes to give to myself and I am worth it."
Benefits:
The benefits you receive are: stress reduction, reduction in muscle tension, awareness of breathing, increased energy shortly after meditation, increased mental clarity, increased patience, over all lighter attitude, increased creativity, expanded awareness and a sense of the power of love.
The more love we allow to flow through us the more love we have to share. The supply of love from the Universe is never ending. We just have to relax enough to open up and let it flow.
So here you go. Turn on your speakers or put on a headset and let go of everything for a few precious minutes. You will be glad you did. 🙂

Have a wonderful day and remember
You are loved
You are blessed
You are beautiful just the way you are!
love, Astara